About Dan & Cherie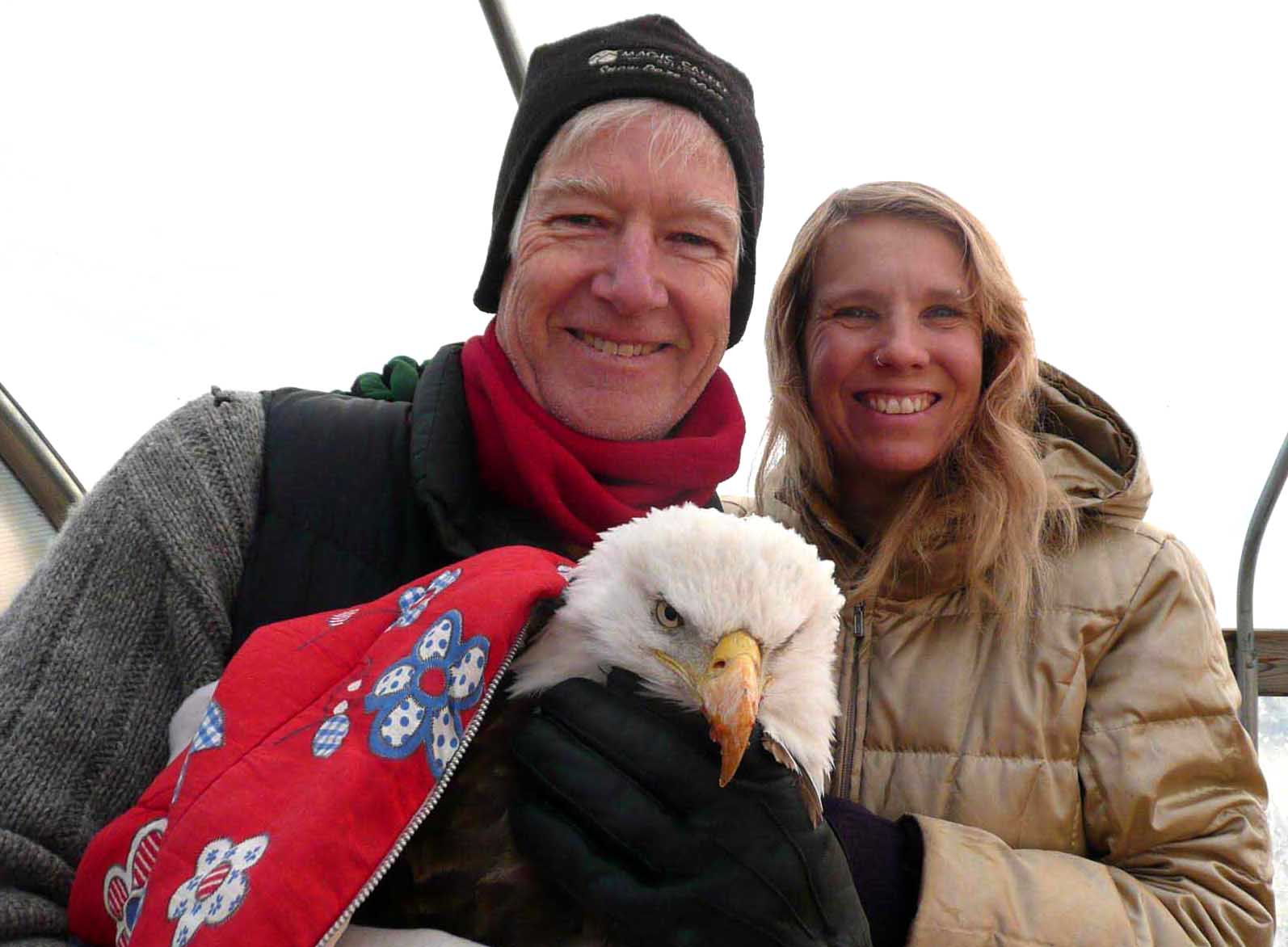 "NADIR", after we released from a leg-trap on the Wyaconda River. Set free after four months rehabilitation from a raptor rehab in Quincy Illinois. (photo/ Gary Golden)
Dan received a BA in Art from Culver-Stockton College (CSC) in 1976. Dan became familiar with the landscape of the Mississippi River Valley, as CSC is located on a hill overlooking the river in Canton, Missouri. After a few years in animal research, picture framing and landscape related activities, he got introduced to the farm in 1982. Since beginning the orchard in 1989, he has dedicated his profession to ecological land stewardship through organic farming certification protocols. He also spends time in service through various organizations promoting organic food production and holistic practices.
Cherie is an environmental artist and received her MFA from the University of Iowa in 1997. She had been awarded two Fulbright Scholarships and when not creating work for own her own portfolio, teaches at the University of Missouri in the School of Visual Studies. Cherie travels in the pursuit of her art in about a dozen countries and has created a number of video and performance art works based in the environment on the farm property. Be free to visit her website. http://cheriesampson.net
Dan Kelly and Cherie Sampson met through a mutual friend in 2002 at Blue Heron Orchard and married in 2010.